They say that Butterflies with bruised wings can't fly but why can I not try…?

There must be some who have done, some who have gone, there were I have been, those who have seen …

– YEVL 1992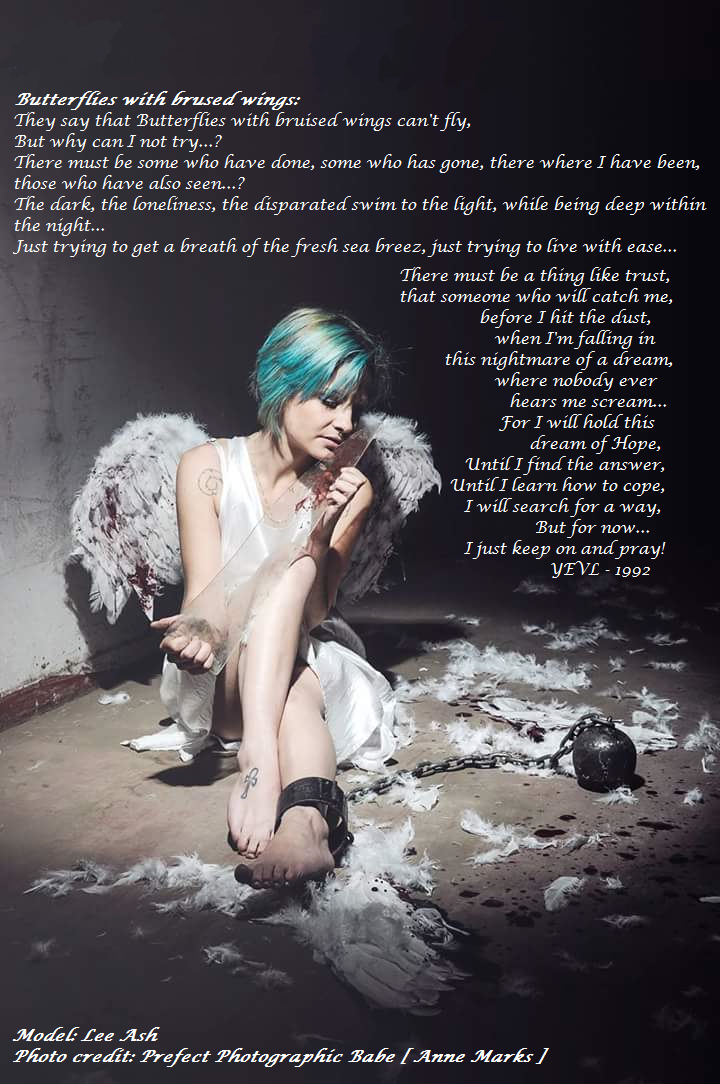 For so many of us there seems to be no light to turn too, no helping hand when we are at our lowest low.
Our inherent natural right is to live a life of freedom and meaning … in abundance!
All our services and products are grounded in the studies of the financial industry, psychology, personal development, hypnosis, neuro-linguistic programming, subliminal therapy, and a few other principles.
We provide information, education, advice, coaching, mentoring, services and products, directed to assist you, to obtain your own financial and emotional independence.
P.S.: This is not the sale of any Financial Services Provider Products, nor any Multi-Level Marketing Scheme, nor any Get-Rich-Quick Scheme
For more information:
Contact us directly for assistance with …
#Naturally creating #Freedom, #Meaning and #Wealth!
The #FinancialIndependenceCoach Show
#FinancialEducation #NonFAISAdvice #FinancialCoaching #FinanicalMentoring
#BeTheMentor #LeadByExample #KnowYourNumbers #ColourYourLife #Zero2Hero
#Numerology #SubliminalTherapy #Hypnosis #NLP #EvolutionOfConsciousness
#LetItGo of that which does not serve you!
#ThursdaysInBlack
#YEVLPtyLtd
#Naturally_creating_Freedom_Meaning_Wealth
Sign-up for our weekly email updates