I DON'T have much time.
The time-worm portal closes in just a few minutes.
It's me — The Future YOU.
I'm writing to you from ONE WEEK in the future, by which point your life will have changed DRAMATICALLY. I'm here to make sure it happens.
You see, right now, you're QUESTIONING your confidence levels.
I know that.
But The Future YOU… the YOU just seven days from now… has AMAZING confidence, charisma and self-belief.
You light up every room you walk into. You're self-assured, outgoing, funny, inspiring. You're comfortable in your own skin and glow with positive energy.
The Future YOU is UBER-AWESOME.
And this change all started because The Current YOU clicked on this link: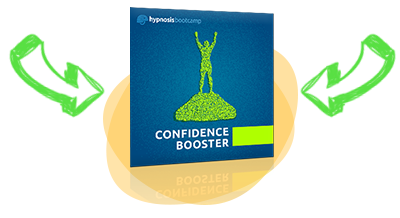 … and listened to a simple Confidence hypnosis audio, for free.
I'm writing to make sure you do it. If you don't, things may be very different indeed.
See you in the future.
(Big thanks to YEVL (Pty) Ltd. who passed on this message for me.)
With Love, Gratitude & Grace … From The Future YOU!