"Love of Music, of Sunsets and Sea; A liking for the same kind of people; Political opinions that are not radically divergent; A similar stance as we look at the stars and think of the marvellous strangeness of the Universe – These are what build a marriage (relationships). And it is never to be taken for granted."

– Madeleine L'Engle [Two-Part Invention: The Story of a Marriage] 1988
A Financial Professional with several qualifications, however, the Psychological impact and recovery from past experiences is her passion. Being Outspoken: she is a Proud Survivor, a Mother of 3 Home-schooled boys, describe as a Super-Supportive Wife, the 'Best-Friend' who people confesses their most inner troubles to, an Activist for the Prevention and Recovery from Abuse, a Home-based Entrepreneur… Believing that "Dynamic Living" can only be achieved by using our God-given equipment, add to that the Principles of Success multiplied with our own Proper Self-Image.
Yvonne E. Venter – Louw is fiercely committed to guiding, coaching and mentoring those
who are seeking answers,
who are open-minded,
willing to learn,
willing to communicate
and have a commitment to their own achievement …
Providing solutions to old questions and secrets through, new out-the-box thinking, the alternative to the norm advice and guided implementation into their own lives.
In return, these individual(s) will achieve what Wealth, Meaning and Freedom – as describe by their own values, dreams and goals are – into their own lives.
If you are looking for a proven professional who can guide you to address your financial education, your relationships with others, as well as most inner-self; and through the complete process strategically evolve to achieve natural balance holistically… you've come to the right place. With 19 years'  experience in the Financial Industry and at the same time, 20 years' experience [and research] in personal prevention and recovery from abuse; working with amazing clients with similar worries and concerns; and guiding them to achieve remarkable success, her mission and commitment is to give her best and most honest self, focusing on serving others at the highest level and assisting as many people as she possibly can to achieve their own highest level of Wealth, Meaning and Freedom at the same time.
Her path to becoming a coach, mentor and advisor became clear at an early age – She always had this passion, no …it's more a deep heart throbbing need to help others who needed it most. As a child, she thought it would be fulfilled by becoming a Trauma doctor / Paramedic, but… with being forced into a financial academic high school career … she held on to that dream … deep heart throbbing … to where today she can honestly state that her years of experience, the qualifications she obtained, years of researching for her own benefit and perfectionistic record keeping of all her mistakes [and what she has learned from them], will provide solutions to those who are finding themselves looking for answers and guidance.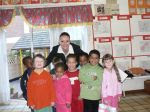 What lights her up about her work is: " knowing that any and all financial decisions there is a psychological background that influences clients decision; once a client is coached and mentored through these, they are finally enabled to reach their own highest level of wealth, meaning and freedom."
What sets her apart from other services providers: "it is my creative approach, innovative thinking, analysing nature of challenging the exciting ways of doing things. Combining the physical aspects of financial advice, with the psychological impact of past experience of an individual client while uplifting their spirituality, provides clients with a lasting, firm new foundation to build their future further on."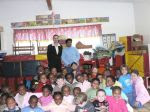 You can feel confident engaging with her to guide you and your organisation to solve these problems. Over the years, her experience has been honoured with remarkable and notable accolades, including:
Being promoted 6 times

in two years

with one of South Africa's top four Banking Institutions.
She held the title of one of South Africa's top 10 Exotic Dancers for several years.
Working her way up the corporate ladder:  from Apprentice Financial Advisor to Senior Executive Financial Advisor (unofficial assistant branch manager)

in four years

Several Gold and Silver services awards from Insurance Companies
Only individual on record to pass INSETA Accredited Motivational Management & Skills training with a 98%
The only non-management member that was accepted and completed Momentum Leadership of Leaders [mini MBA] through GIBS (Gordon Institute of Business Science – University of Pretoria)
Her perspective has also been featured in Move!Magazine
Core Abilities and Qualifications:
Entrepreneur, Leader, Organizer and Builder of individual and S.M.E. systems and solutions
Vision and the capability to materialise systems and solutions
A gift for seeing both the details of a plan and how it should unfold.
Approaching problems methodically and systematically for unique solutions, capacity for invention.
Diplomatic and tactful, creating harmony among diverse opinions
Matric: Senior Certificate (NQF4) 1996
Banking: Test Keys & Telex 01/1997
Banking: AS400, SWIFT 06/1997
Banking: Corporated Small and Back Office International Trading Admin and Procedures 12/1997
O.B. (Institute of Bankers): International Economic Environments and Financial Trading 12/1997
O.B. (Institute of Bankers): Industrial Psychology (1) 12/1998
Ammsure (INSETA Accredited): Motivational Sales Training 04/2005
SAGE (Accreditations): 06/2005

FAIS & FICA
Retirement & Tax Planning
Long Term Insurance

Ammsure (INSETA Accredited): Managers Motivational and Skills Training 02/2007
Momentum (Accreditations): 2006 to 2010

Risk Products
Investment Products
Health
Short Term Insurance: Personal
Short Term Insurance: Commercial
Loyalty Programs
Short Term Deposits
Employee Benefits
Collective Investments

The Human Capital Engine cc.: Transformation Change Agent 07/2008
National Certificate (NQF4): Financial Services Management 08/2007
Milpark Business School: Certificate Financial Planning (NQF5) 12/2008
GIBS (Gordon Institute of Business Science – University of Pretoria): Momentum Leadership of Leaders (NQF6) 08/2009

360 Leadership – MBA related

CMS (Council of Medical Schemes): Individual Accreditation held form 17/08/2006 to 07/01/2017 (await proof of update)
FSB (Financial Services Board) Regulatory Examination Certificate: RE5 (Representative) 12/10/2011
The Fee Base Financial Planning Mastery (Online – Iron Shield: Canadian Regulated) 03/2011 to 10/2014
Diploma in Psychology (Online – Alison) 03/2016 [Busy with Thesis]
COMENSA (Coaches and Mentors of South Africa): Practitioner Member
ICF (International Coach Federation): Registered Coach
SARS (South African Revenue Services): Registered Consultant
FSB (Financial Services Board) Regulatory Examination Certificate: KI – Key Individual
CMS (Council of Medical Schemes): Organization Accreditation