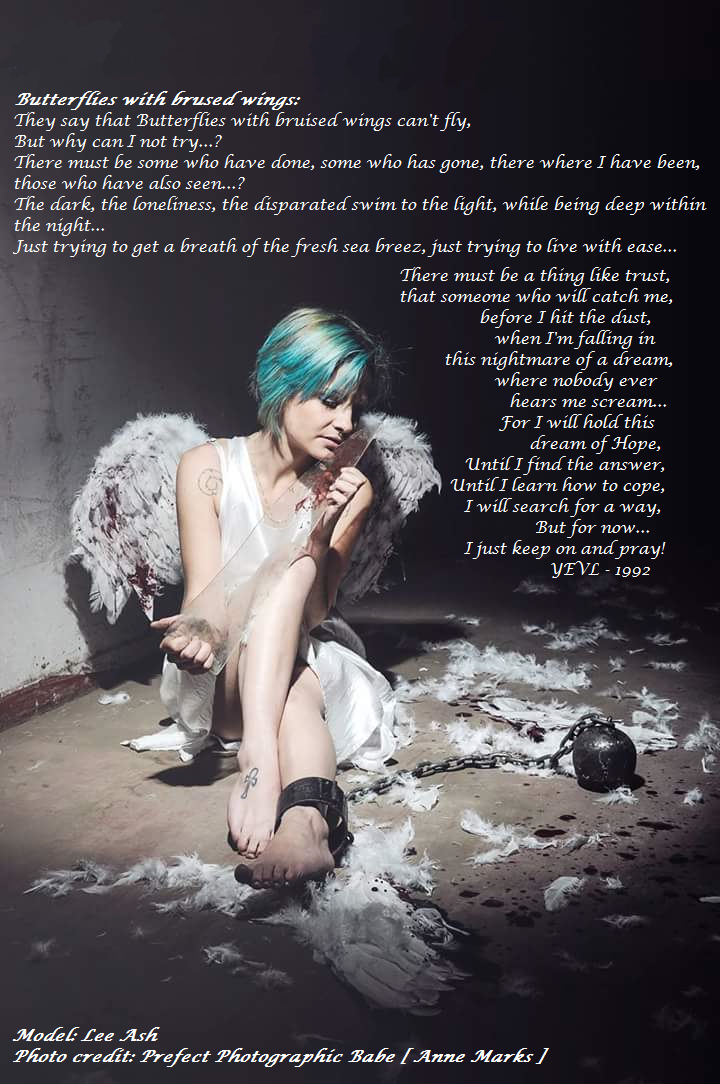 The first day I heard of "Thursdays In Black", I almost started crying…
Not because of the way the presentation was done by Lyn van Rooyen or even the stats that was mentioned … It was the fact that deep inside to me that little voice screamed "Hallelujah" 
Finally, there is some manner to show support to all those who are currently suffering, to protest and to proudly announce that what is happing/had happened is not the end.
16 Days of Activism should be every day!
I am more than just a survivor … yes, I was abused for 9 years of my childhood and suffered in my first marriage – Emotional Abuse, Physical Abuse and Sexual Abuse… the hands of those who we were supposed to be trusted, who are supposed to care for us and nurture us.
And yes, it has been an extremely long and hard journey, to move past the physical scars, work through the psychological impact to come to an understanding of those actions and ultimately getting to a point of forgiveness towards those individuals.
There are no reasons why anybody should suffer and go through this…
BUT when I felt so isolated and alone, I wish those who I did inform and ask to help did actually speak up, to make a difference not just in my life but in the lives of other abused individuals; I wish they would have taken action …
In hindsight today I have perfect 20/20 vision and I can let go of the pain, let go of that which does not serve me. I can move forward in life knowing that I have made it this far and my entire future is still waiting for me.
But the GRANDEST GIFT OF ALL … I can tell my story, through my experience and the resulting quest to find the answers, I am able to help those who are feeling the same way I did so long ago.
We do not have to continue to suffer from the impact of the psychological scars nor do we have to accept this. We can be emotionally free, we can function independently … we can continue with a life filled with success…
All we have to do is to make the right choices moving forward!
For more information visit ThursdaysInBlack or email Lyn van Rooyen 
With Gratitude,
Yvonne E. Venter – Louw