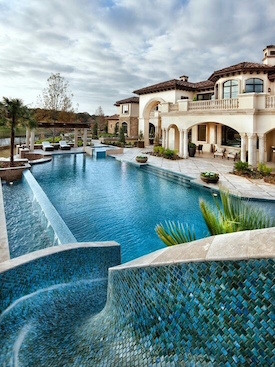 See this picture?
That's exactly where I am right now 🙂
And I need to be quick –
Because as soon as I finish writing you this post, I'm going to scoot down this lovely slide and plunge headfirst into my exquisite custom-made heated pool.
(Don't worry, I'm on a waterproof smartphone; these things always come in handy, especially when you're swimming in the Mediterranean sea or lounging in your home jacuzzi.)
Let me cut to the chase: I am you.
To be more specific, I am you in just a few short years from now.
Yes, that means I'm writing to you from the future – which is why I needed your friend Yvonne to help me get in touch with you.